Who We Are & why
you can rely on us
You don't hire just anybody to install electrical systems, millwork, or plumbing, so why hire just anybody to remove them? For most building owners, building engineers, property managers and tenants, the demolition phase of any project can be nerve-wracking. This is why our top priority is to make you feel safe, comfortable and assured every step of the way. We are proud of the work we do, and we owe our success to our team. We place great importance on leadership, integrity and sense of community to such an extent that we incorporate  pre-shift stretching and warm-up exercises to reduce the risk of musculoskeletal injuries by reducing fatigue, improving muscular balance and posture, and improving muscle coordination. Stretching is a vital part of a healthy fitness regimen and is equally important in such a physically demanding work regimen such as demolition. (Think of professional athletes warming up before a big game). Demolition can be a dangerous job so we take safety seriously. Every IRS foreman is required to complete 30 hours of OSHA training and is educated in first aid and CPR before being deployed into the field. Our team's safety is imperative to a job well done. We know — it's hard to believe, so we'll let our customers and the IRS Demo team tell you about their experience themselves.
Let's Get Started
TONS OF OUTBOUND MATERIAL

RECYCLING RATE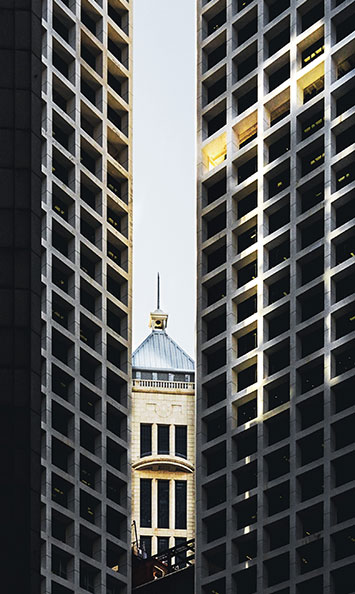 WHAT WE DO
IRS Demo offers industry-leading demolition services and dumpster rentals.. We believe demolition is an art. We do not demolish; we gracefully deconstruct. Our team is trained on the latest demolition technology but more importantly, they understand that attention to detail matters. At the end of a shift, the job site is cleaned and everything is made safe. Our work stands out because it doesn't look like demolition and that makes it easy to envision your new space. The story doesn't stop there. The end of our shift is just the beginning of the journey for your construction and demolition waste. We are far more than just a demo contractor. We are the only demolition company that is vertically integrated throughout the waste stream. All of the construction waste from your project and waste from our rental dumpsters is processed through our own 14 acre South Gate recycling facility. This ensures that the debris removed from your project is handled in the most environmentally friendly manner. Our process surpasses even the highest state and local standards. Obsessive? Perhaps. Efficient? Definitely.
Recent Projects
Below are some of most recent success stories.
Waste Management Program
Because we believe in doing
the right thing.
RECYCLE
We care about our planet as much as we care about your project, which is why we vow to not throw away any recyclable materials. After all, there's no such place as "away". The cost to sort the material is often higher than the value of the material, but we chose to spend money that most companies pocket because we believe in doing the right thing. To ensure that construction waste is kept out of landfills, we built our own waste processing facility where we sort hundreds of tons of material every day.
REUSE FOR DONATIONS
All salvaged furniture and fixtures are donated to local nonprofits. Whatever is left behind gets shipped to underdeveloped locations on our dollar. Have no doubt, the commodities coming out of your building won't go to waste. From furniture to appliances, your trash will be someone else's treasure.
Get involved